Communities across Africa and Asia have been left devastated by heavy flooding. Our teams are on the ground providing critical support to individuals and families in need.
Donating to the Global Emergencies Fund enables Islamic Relief to respond quickly, even if there is little news coverage of the emergency.
Save a life now and donate to our life-saving work.
Sudan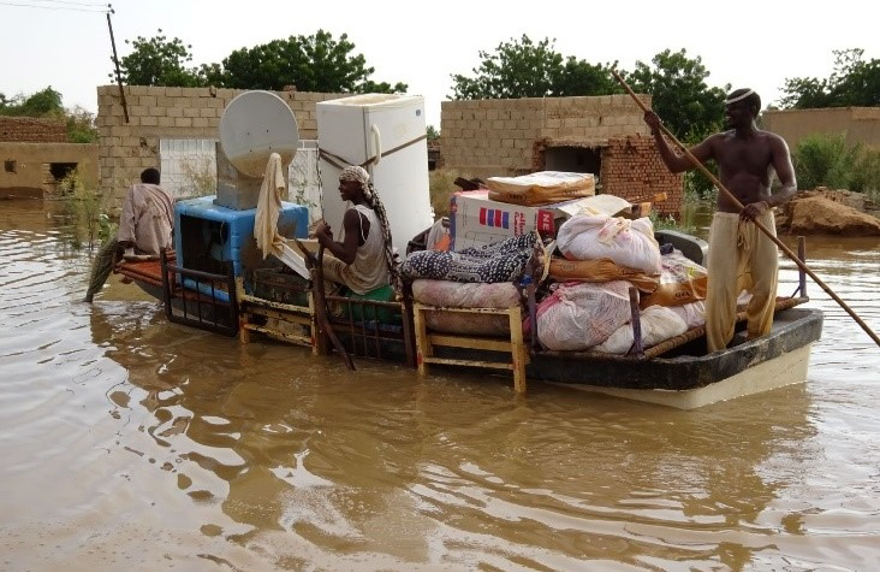 Sudan is in a state of national emergency following the ongoing devastation caused by flooding. To date, 99 people have been killed with 46 more injured. Over 100,000 homes have been damaged and overall, more than 500,000 people affected.
Heavy seasonal rains – mainly in neighbouring Ethiopia – have triggered the flooding, which has caused the River Nile to rise to its highest level in 100 years. The states of Khartoum, Blue Nile, River Nile, Gezira, West Kordofan and South Darfur are amongst the worst hit.
Islamic Relief response to Sudan floods
Our team is on the ground responding to the needs of local communities in West Kordofan. We're coordinating closely with other humanitarian bodies and UN agencies and are currently developing an emergency plan for the crisis.
Our current priorities are providing food, temporary shelter and household water treatment to families affected by the flooding in West Kordofan, which has been very badly hit.
Bangladesh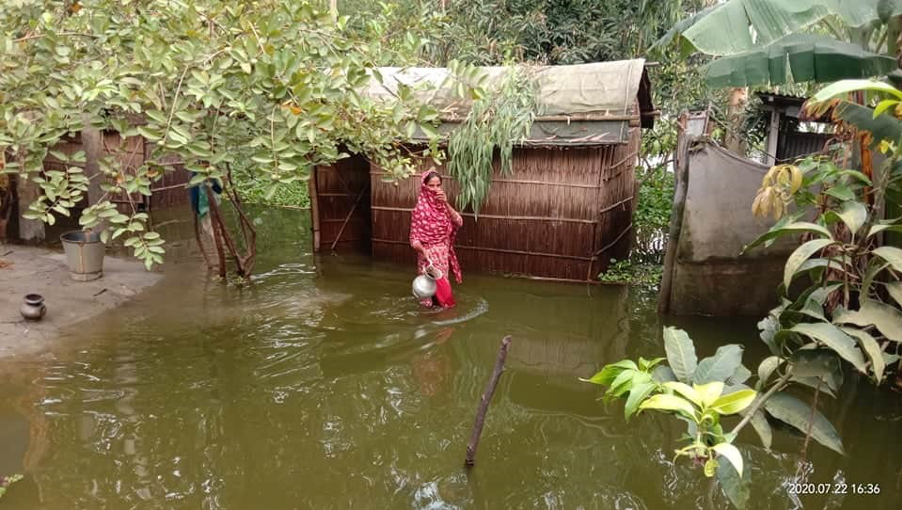 Across Bangladesh, a staggering 36 districts have been left devastated by flooding. In the last two months, over 250 people have died as a result.
Prolonged flooding has not only cost lives but people's livelihoods. The fishing industry has suffered heavy losses as ponds, lakes and fish farms on around 17,000 hectares of land.
Multiple continued monsoon floods have disrupted the cultivation of Aman paddy rice (grown in the rainy season) as land remains submerged in water. This could potentially have a catastrophic impact on the rice production this year as this variety makes up 36% of rice production in Bangladesh.
Islamic Relief response to Bangladesh floods
To protect communities in need, our monsoon flood recovery project has already enabled us to build 160 pillars for latrines, 112 tube wells, including brick walls. We've also set up two unions to help communities develop early warning systems in times of crisis.
Niger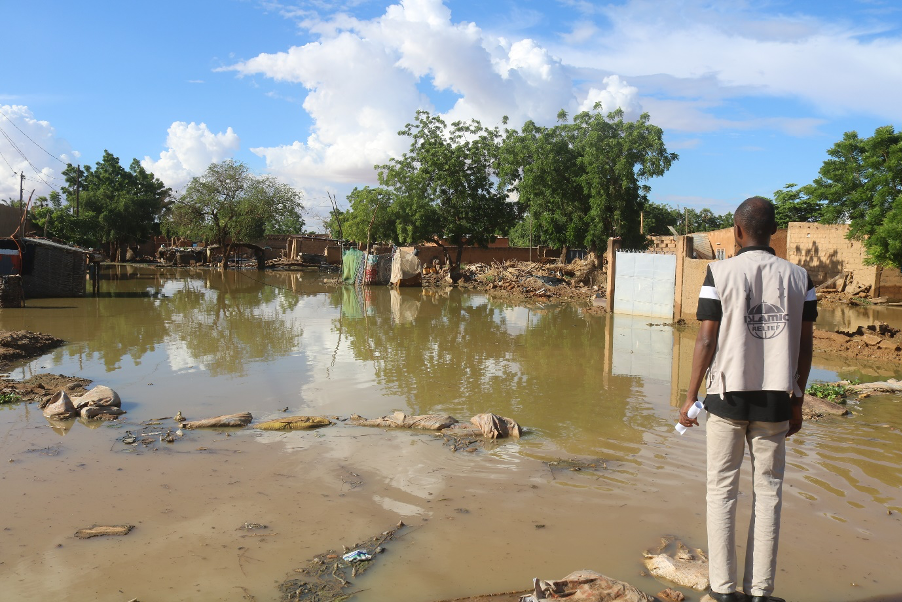 Severe flooding in Niger over the last month has killed at least 51 people with overall 281,000+ Nigeriens affected across 8 regions nationwide. One of the worst hit areas is Niamey – the capital state.
Thousands of homes have been destroyed and crop lands submerged as rivers have burst their banks. What's more, forecasts indicate that more rain is expected over the coming weeks.
Local communities are now in urgent need of humanitarian assistance – including a staggering 1,361 families who are currently displaced and sheltering in school buildings. With the new school term due to begin on 15th September, these families have now been instructed to vacate the buildings.
Islamic Relief response to Niger floods
Our teams on the ground will be providing critical support and are coordinating with other humanitarian bodies in order to ensure an effective response. This includes emergency cash support (to provide shelter) to families as well as food aid. We'll also be raising urgent awareness about the (associated) risks of Covid-19 and malaria.
Pakistan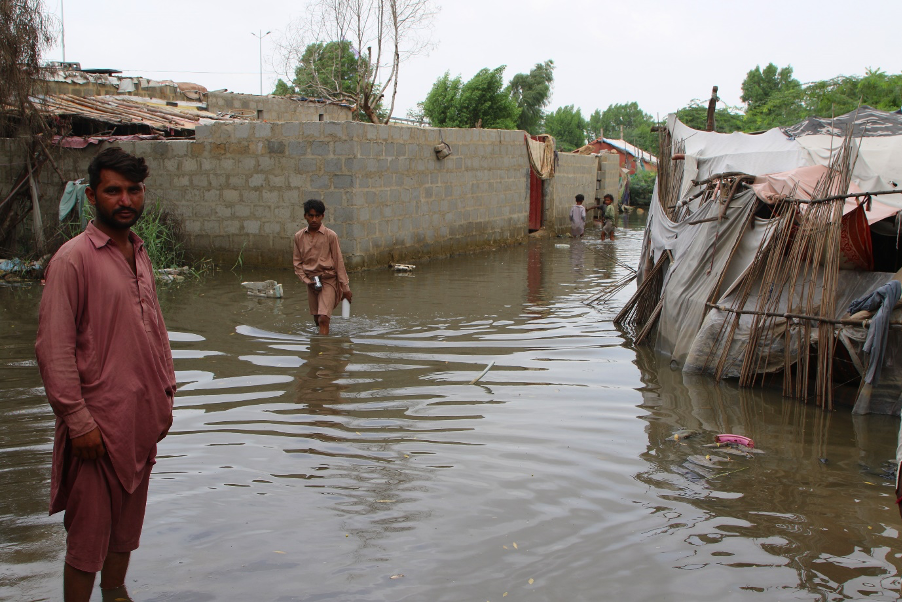 Three days of monsoon rains across Pakistan have killed 176 people and severely injured over a hundred people, with thousands more affected in Sindh, Punjab, AJ Kashmir, Balochistan and a host of other regions.
At least a thousand homes have been affected and livelihoods affected. Thousands of buffaloes and cows in Maleer and Bhans have died, poultry sheds have been vastly destroyed and the spread of disease from the waste and carcasses of animals is expected to rise. What's more, streets and homes have been left flooded with sewage water in the southern port city of Karachi.
Islamic Relief response to Pakistan floods
To support people in crisis, our Emergency Response Team has been mobilised. We will be carrying out rapid needs assessments in Thatha, Sajawal, Singh and Karachi to support families affected by the flooding in the most effective and efficient way possible.
Our Emergency Response Teams in AJ Kashmir, Balochistan and Khyber Pakhtunkhwa are already on the ground providing Covid-19 support and will continue to support locals in need.