Abir Said el Kodri, 30, is a widow and a mother-of-two. Of Palestinian origin, she and her two boys live with her parents in El kods, Saida, Lebanon.
Since her husband was killed during the fighting in Saida, Abir has been dependent upon her relatives. Without a job and with her elderly parents unable to financially support her, she relies on her aunt and charities like Islamic Relief to meet the basic needs of her family.
"My children are very young and I have lost my husband," she told us, when we met her last year. "It is really hard to provide my children with food. I am totally dependent upon the aid given by people. We feel very depressed when we do not have any food to eat."
Abir looks forward to Ramadan, which, she says, provides welcome relief from the hardships of everyday life.
"Ramadan is a special month and it is the best month of the year. It is always a great time for Muslims. We push ourselves to do more acts of worship in Ramadan. In this month the Prophet told us that God multiplies the reward for good deeds, and so we perform as many good deeds as we can. Doing so has a great impact on our lives, because we are mostly focused on doing the good deeds."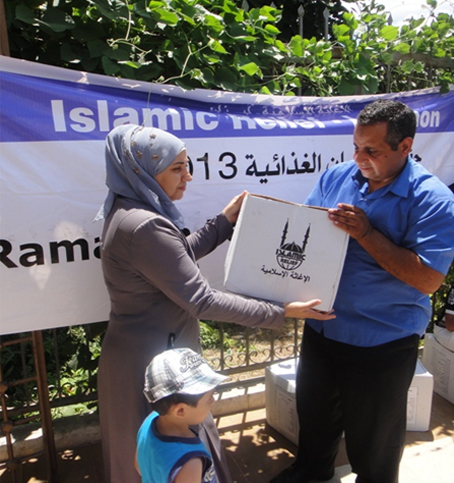 Abir received one of over 3,800 Ramadan food parcels distributed in Lebanon last year. The package included rice, beans pasta and noodles, as well as tea, sugar, oil, tomato paste and dates.
"This food pack will help my family to observe fast with complete devotion and meet our dietary needs."
Your zakat has the power to provide practical and spiritual sustenance to poor people like Abir, enabling them to observe the blessed month without the worry of finding food. Please donate to our Ramadan campaign today.
Donate