Why your help is needed
Thousands of people in Nepal have been affected by two strong earthquakes in the space of three weeks.
Shortly after 11am local time on Saturday, April 25, an earthquake struck an area between Kathmandu and Pokhara. Early reports estimated more than 2,200 fatalities, with more than 300 killed in the capital Kathmandu, and more than 600 in the Kathmandu valley. Many people were trapped in rubble as buildings toppled and more than 4,000 people were injured. Temples crumbled as the ground shuddered, and homes were destroyed, leaving some 1.6 million people with no shelter.
Tremors were felt in Bangladesh, Pakistan and India, with the earthquake triggering avalanches in the Himalayas. Within 12 hours, 36 people were reported dead in India, four in Bangladesh and 12 in China. The earthquake also triggered avalanches in the Himalayas, killing 18 climbers and trapping many more.
Less than three weeks later, on Tuesday, May 12, Nepal was shaken by another strong earthquake. Measuring 7.4 on the Richter scale, its tremors were felt as far away as Dhaka in Bangladesh and Delhi in India.
At a glance
• Heavy loss of life
• Whole communities without food, water and shelter
• Livelihoods destroyed
Islamic Relief is calling for support as it responds with vital humanitarian assistance. Please donate to our Nepal emergency appeal today.
Donate
Latest News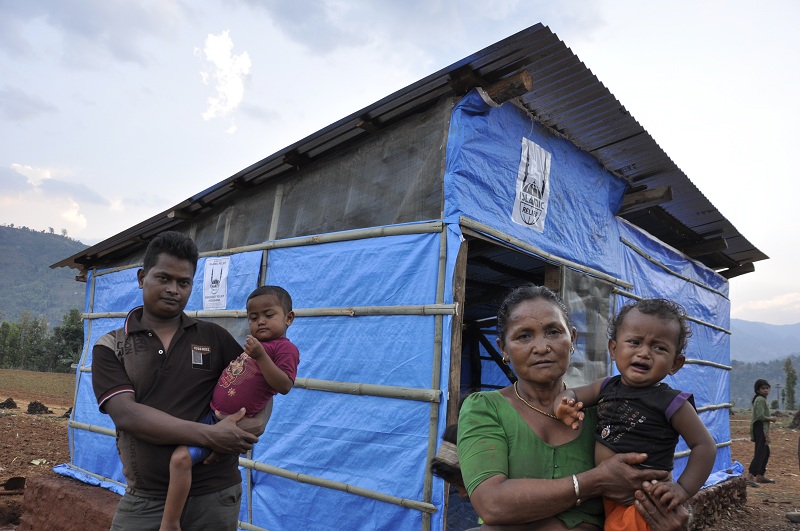 View more Latest News