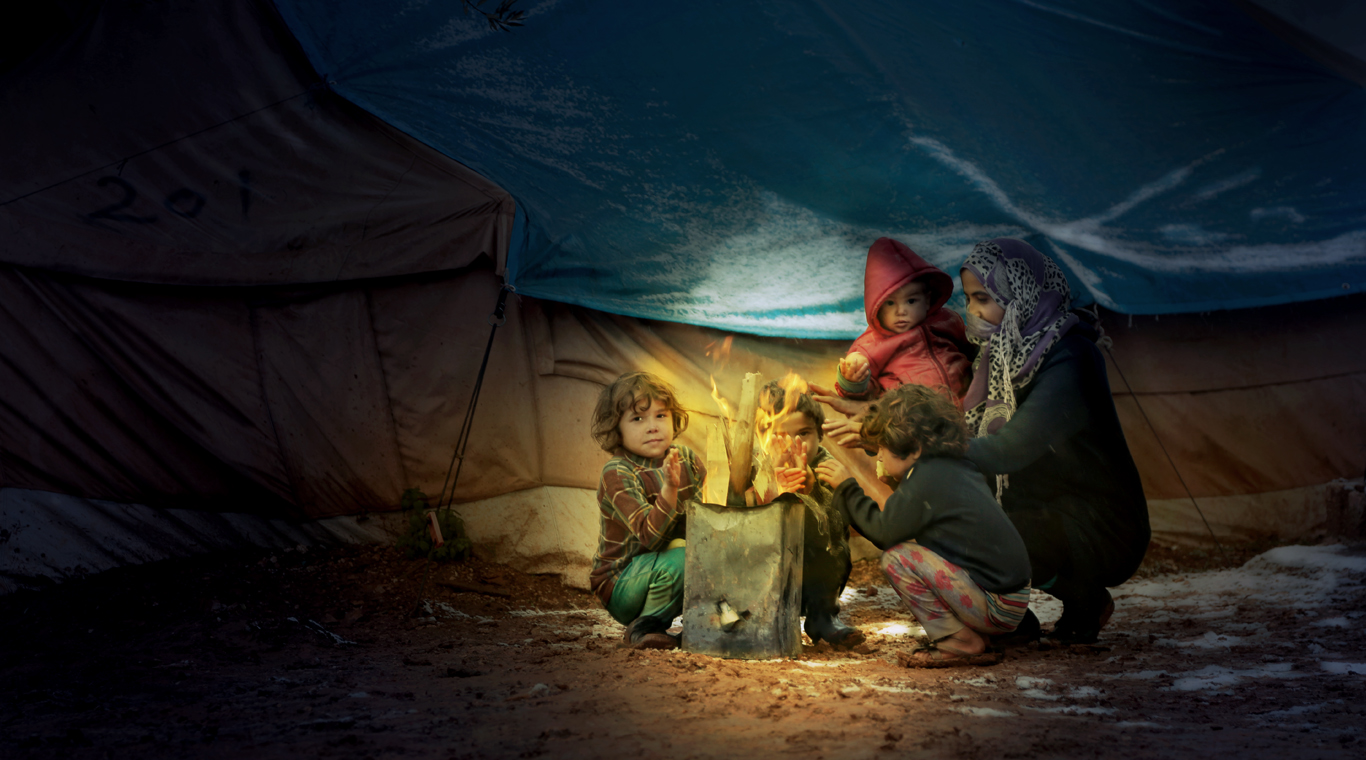 For many people, winter is a difficult time.
Temperatures fall well below freezing, and howling winds, snowy blizzards, and torrential rain can make it difficult to stay warm and dry. With only a tent or makeshift housing over their heads, once cold, it is almost impossible for people to get properly warm again.
Many refugees will face harsh conditions, and for those most vulnerable, it will be a struggle to survive the winter.
Today, you can share their warmth with thousands of people facing some of the harshest conditions we'll see all year by helping us deliver items like blankets, mattresses, winter clothes and boots, stoves and other heating devices to those who desperately need them.
£50 could provide a family in need with food
£65 could provide a family in need with winter clothes
£120 could provide a person in need with a winter pack
Islamic Relief is Responding
Last year, with your generous support, over 425,000 received essential winter warmth in seven different countries including Syria.
Across Syria, Iraq, Jordan and Lebanon, we aim to reach families with items to help them stay warm. We will distribute fuel, gas heaters, stove heaters, blankets, mattresses, plastic sheeting, food parcels, winter clothes, pillows, carpets, vitamins and supplements.
In Afghanistan, we are working to distribute food, firewood and blankets.
In Kosova, people who will otherwise struggle to stay warm this winter will be provided with waterproof sheets, heaters, clothes, blankets, and vitamins and supplements to help keep them healthy.
Why your help is needed
Together we can help millions of people worldwide survive this winter.
In Iraq, there are more than 3 million displaced Iraqis suffering in temporary shelter, as well as 250,000 Syrian refugees. In Lebanon and Jordan, there are over 1.6 million refugees, relying on goodwill to survive, and in Syria, some 12.2 million people need humanitarian help.
Additionally, in Afghanistan, there are around 171,000 people who have been internally displaced, as well as those who have returned to Afghanistan but do not have substantial shelter.
Help them survive the winter.
Latest News
View more Latest News
Case Studies
View more Case Studies