Charity Week 2020 will take place from 26 October to 1 November and will see dedicated Islamic Relief volunteers participate in activities to help raise money for struggling children across the world.
Set up 17 years ago by volunteers in London with a vision for collective action, Charity Week has grown into a global annual initiative. This year it will see volunteers rallying to the cause in the UK, Ireland, USA, Canada, Germany, South Africa and Qatar.
Charity Week has helped to raise more than £9 million over the years, with more than 5,000 students participating directly in the campaign. Funds raised have assisted orphans and vulnerable children in 28 countries worldwide.
Charity Week 2020
This year's Charity Week theme is 'let's make history', focusing on Islamic history and the ways in which this can teach and inspire us.
From pioneering inventions to upholding Islamic values and being trailblazers in many different fields, every era in Islamic history offers a wealth of learning.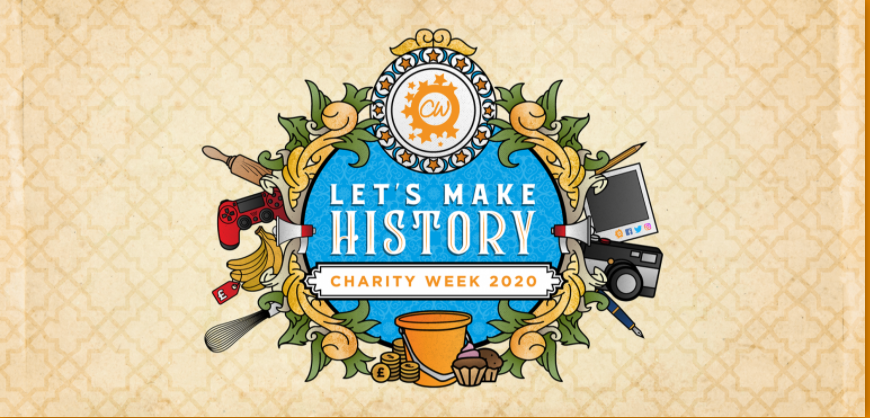 Funds raised by volunteers this year will help support vulnerable children with:
heart surgery for refugee children in Syria and Lebanon
children with medical services in Palestine
education to homeless children and orphans in Nigeria, Pakistan, the Philippines
emergency and development support to children in Somalia, Yemen, Sri Lanka, South Africa and Kosova.
These projects, spanning many countries, have been carefully designed to have a lasting positive impact on the children.
A 100% volunteer-led campaign in support of orphans and vulnerable children, Charity Week last year raised a monumental £1.35 million to help children across the globe in desperate need of our support. This helped children in Gaza, Niger, Pakistan, South Africa, Sudan and Syria with healthcare, education, orphan sponsorship and emergency aid.
With your support this year, we can reach even more children.  Together, #LetsMakeHistory by uniting to help orphans and children around the world.
Find events and fundraising ideas on the Charity Week website and use #CW2020 to share what you're doing to change the lives of vulnerable children this Charity Week.