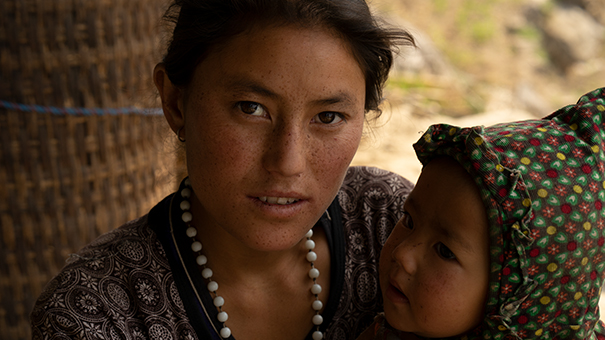 Friday 12th October 2018
Ongoing conflicts, gender justice work and climate change dominate a year in which the organisation also responded to 16 natural disasters
7.4 million people were supported through emergency aid and long-term development programmes.
Islamic Relief Worldwide responded to 16 natural disasters in 2017. From drought and famine in East Africa to floods in Bangladesh and Sri Lanka, three million people were supplied with emergency aid including food and shelter.
Ongoing conflict
Protracted conflicts in Syria and Yemen have driven 15 million people from their homes, and Islamic Relief has been in the forefront of supporting those affecteded. We provided over 1.5 million people inside Syria with medical aid, food supplies and shelter, as well as supporting hundreds of thousands of refugees in neighbouring Jordan and Lebanon.
As the crisis in Yemen continued to escalate, we delivered 19 tonnes of medication to help tackle the world's worst outbreak of cholera in modern history. We also continued to provide life-saving aid in 18 governorates, including support for hospitals that were overflowing with patients, reaching 2.1 million people at risk of famine and disease.
In South Sudan, we provided an emergency response to over half a million people displaced by violence including food, water, sanitation and healthcare. As Mosul in Iraq returned to government control, our huge aid effort to assist families returning home included clearing debris from the streets and repairing schools, health centres, water sources and sewage systems.
Disaster risk reduction and climate change
Over 300,000 lives were made safer through practical and innovative programmes to reduce the potential impact of drought, floods and tropical storms in countries such as Kenya, Bangladesh and Pakistan.
With our climate change adaptation expertise, we installed solar-powered irrigation systems; provided equipment, seeds, fruit trees and goats for breeding; and gave farmers extensive training in conservation agriculture and water resource, crop and livestock management.
Inclusion and gender justice
In Gaza, Muslim and Christian religious leaders joined government representatives to speak out with Islamic Relief against early marriages. In Pakistan we ran an innovative campaign that secured the backing of influential tribal and faith leaders, raising community awareness of women's and children's rights from an Islamic perspective, directly addressing the stigma that keeps survivors from speaking out, and engaged over 1,100 people.
Ramadan and Qurbani
Outside of emergencies, the busiest time of year involved delivering £7.5 million worth of food packs in 34 countries in Ramadan and an £11 million Qurbani programme which provided three million people with ritually slaughtered meat commemorating the spirit of sacrifice embodied by the Prophet Ibrahim and coinciding with the annual Hajj pilgrimage.
Our CEO, Naser Haghamed, believes that 2017 was a strong start for the new strategic direction that the organisation is taking.
"The diversity of our interventions and programmes shows the acute needs of people in so many different parts of the world. We are focused on working with communities to build resilience against natural disasters and climate change so that lives, homes and livelihoods can be protected in an ever-changing natural world.

"But there are only so many resources that an aid agency like Islamic Relief has to respond to emergencies and long-term development needs. Greater impetus is required from governments to see an end to conflicts and battle climate change, which is leading to mass disruption and migration.

"I would like to extend sincere thanks to our donors, partners, staff and volunteers for their support and hard work in a year of enormous demands to fulfil our fundamental mission – alleviating poverty and suffering to make the world a better place."