Muslim and non-Muslim volunteers distribute Ramadan food packs in Marawi City which has been ravaged by conflict.
Islamic Relief Philippines worked with volunteers from neighboring cities to provide Ramadan food packs to crisis-affected families. Over 15,000 people in Marawi City and Maguindanao province, both suffering from the highest poverty incidence rate in the country, have been reached and provided with food packs this Ramadan.
Each food pack contained:
15kg of rice,
500g of salt,
500g of mongo beans,
2 litres of oil,
3 cans of sardines,
3 cans of corned beef.
Volunteers from a variety of backgrounds came together to help their fellow citizens during the month of Ramadan. Kristie, a non-Muslim volunteer took a day off her from her regular job to spend assist with the distributions. She said:
"It's not about religion or cultural differences. It's about community. We want them to feel that we are with them especially in their holy month of Ramadan."
Kristie was one of more than 20 volunteers who travelled to Marawi City to help distribute food to the needy. The volunteers came from all walks of life, some were government employees, others were from business sectors, and other worked for corporations.
Leah Bugtay, Islamic Relief Programme Coordinator, stated that food packs are expected to last seven days for a family of five. "The Ramadan food packs are provided to most vulnerable families for them to concentrate on their prayers and worry less for food during suhoor and iftar."
She added: "In Marawi City, the aid is not only given to the displaced people but also with the families hosting the displaced in their community. The host families have been helping these families for quite some time now and we understand that they have limitations too."
In Maguindanao, non-Muslim neighbors such as the Teduray, one of the major indigenous, also received the food packs. Bugtay said:
"Ramadan food packs were also given to non-Muslims in communities if they are vulnerable. A Hadith says that a person is not a believer who eats one's fill while his/her neighbor is hungry. It does not say the religion of the neighbour."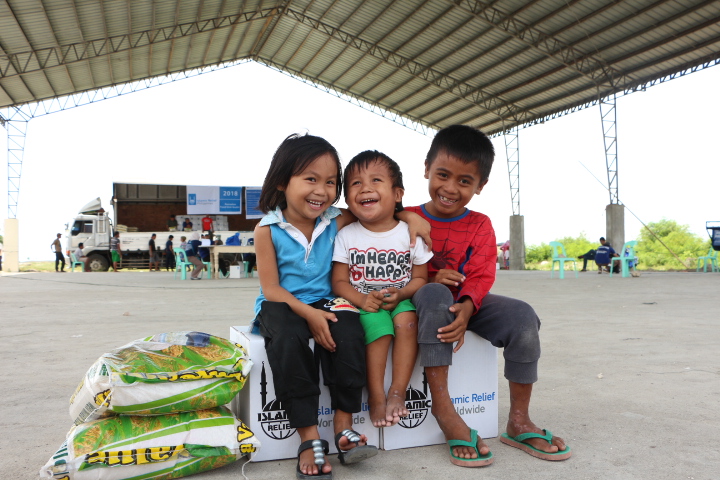 Islamic Relief Philippines has been providing food packs to vulnerable people every year, particularly those who have a family member with disability, elderly, pregnant and lactating woman, orphan child or children under 5 years old, and headed by female in select areas in Mindanao.
Ramadan food packs distributed in Marawi are funded by Maybank Islamic Malaysia. Those in Maguindanao province were funded by IR Germany, USA, UK, Australia, Switzerland, Malaysia, and Sweden.