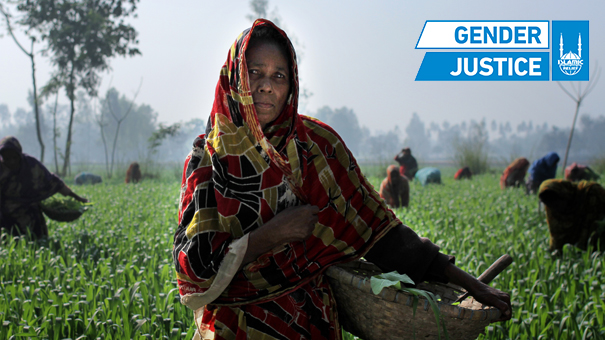 About the CSW
The Commission for the Status of Women (CSW) will meet for the 62nd time at the United Nations HQ in New York from 12 to 23 March 2018.
The CSW is a global intergovernmental body that is exclusively dedicated to the promotion of gender quality and empowerment of women.
What happens there?
Every CSW is different. The focus this year is going to be empowering rural women and girls.
How does it make a difference?
The CSW is instrumental in promoting women's rights, documenting the reality of women's lives throughout the world, and shaping global standards on gender equality and the empowerment of women.
Why is it relevant to Islamic Relief?
The active participation of non-governmental organizations (NGOs) like Islamic Relief Worldwide plays a critical element in the work of the CSW. NGOs have been influential in shaping the current global policy framework on women's empowerment and gender equality.
The CSW is important from an advocacy perspective. Islamic Relief stands alongside other international agencies, civil society, and the UN to promote gender equality as one of the key aspects of the sustainable development agenda and to focus on the Sustainable Development Goal on Gender Equality – SDG5.
What is Islamic Relief doing there?
This year is a particular landmark moment for Islamic Relief as it launches the consultation on the process of its Gender Justice Declaration and its policy briefs on EFM and FGM. This provides Islamic Relief Worldwide with the unique opportunity to make a major step forward and eliminate gender inequalities.