Flash flooding has caused severe destruction and loss of life in Pakistan and Afghanistan. Just three days of monsoon rain has killed 90 people in Pakistan, and a further 167 people in Afghanistan.
In Afghanistan, Parwan district bordering Kabul has been the worst affected area. Over 2, 000 homes have been completely destroyed by the deluge. Almost 200 people have also sustained serious injuries and many more have been reported missing.
This has left an estimated 3,500 families in Afghanistan in urgent need of assistance as they face homelessness amid the harsh weather.
In Pakistan, the monsoon rain is the worst Karachi has experienced in 90 years, with Sindh and Karachi severely affected by flooding. Over a thousand houses, bridges and roads have been damaged or completely destroyed.
Streets and homes have also been flooded with sewage water in Karachi, which has damaged at least a thousand homes and prompted fears of water-borne diseases.
The flooding has also caused landslides across Pakistan, damaging infrastructure and killing three children in Punjab.
Flooding will make Covid-19 management and mitigation efforts more difficult
The Covid-19 situation in both Pakistan and Afghanistan is dire, as the virus continues to spread. There are now worries that the flooding could be a devastating new blow for many families.
In Afghanistan, almost 40,000 people have tested positive for Covid-19 and over 1,400 people have now died.
In Pakistan, Sindh remains the worst affected province with almost 130,000 confirmed cases. There are fears that the flooding may cause the virus to further spread and disrupt current Covid-19 management and mitigation efforts.
Our response
Islamic Relief are closely monitoring the situation in both Pakistan and Afghanistan in coordination with local and national authorities. We are currently establishing the most effective response to help support affected families.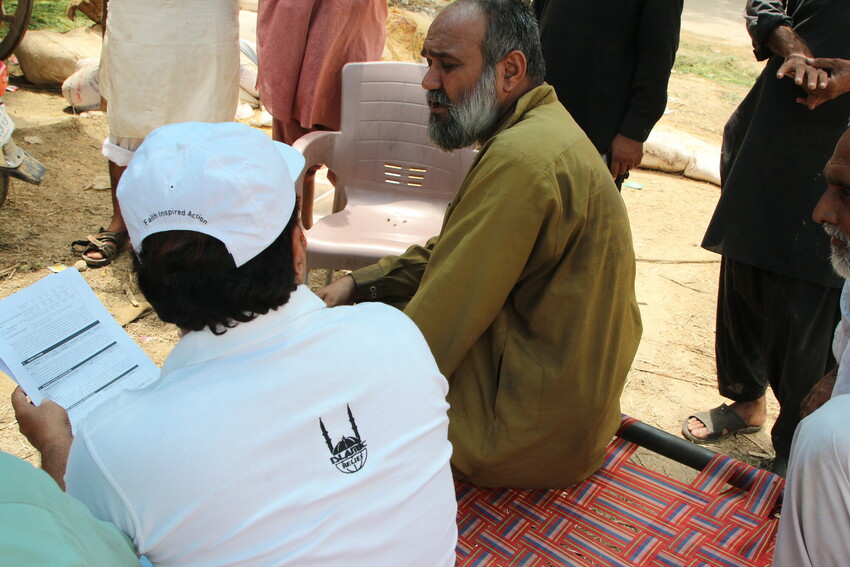 This will include the distribution of food packages containing essential items, as well as shelter support.
The situation in Pakistan is expected to worsen over the coming days and weeks as monsoon rain continues, and there are predictions that the number of casualties could rise significantly.
We are in urgent need of your support to help some of the world's most vulnerable families. Please donate to our Global Emergencies Fund.