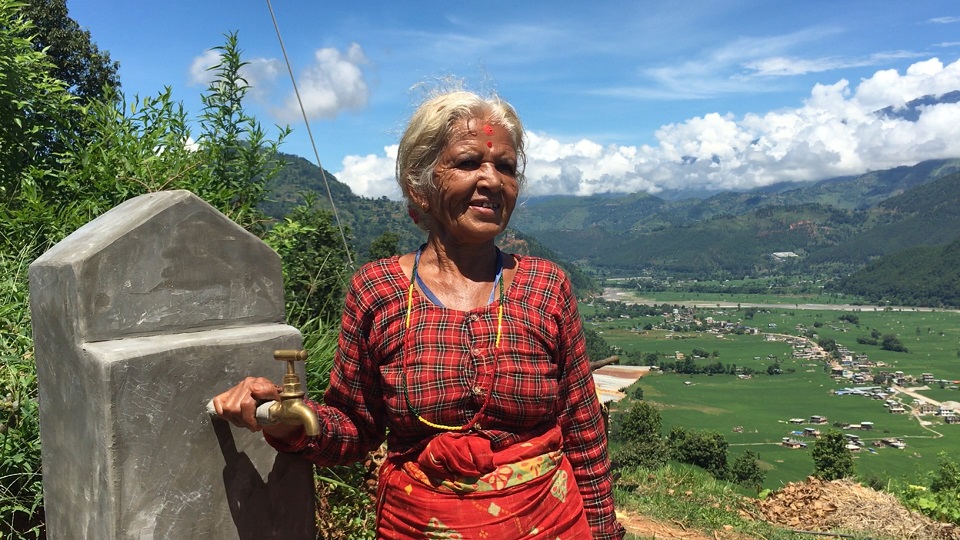 Another two Nepalese municipalities now have access to safe drinking water, thanks to an Islamic Relief project delivered as part of our work to help communities recover from the devastating earthquake of 2015.
Four years after the Ghorka quake, people Nepal's in Nuwakot district are still suffering its affects. Many are going hungry and even water is difficult to get, since most of the hundreds of water supply schemes damaged in the disaster are yet to be repaired.
Teaming up with BATAS Foundation, we aimed to improve access to water for some of the district's hardest hit communities. The project constructed and repaired drinking water supply facilities serving the Likhu and Dupheshwar rural municipalities.
Water is now being supplied to six schools as well as the local health facilities and ward offices, and 74 taps now provide 115 local families with reliable access to clean water.
Supporting women and girls
This project is particularly benefiting women and girls. With ten new bathing cubicles constructed, women now have a safe and secure place to bathe.
Women have also gained more time to spend earning a living. Traditionally, the daily chore of collecting water has fallen to women – but the new water systems have slashed the time they now need to spend collecting water, explained Sita Bhandar:
"While we had to be away to fetch water, we had to compromise our works at home and farming. [Now] we have sufficient access to clean drinking water nearby and [do] not waste much time to just fetching water."
Local people have been empowered to maintain their new facilities into the future, as they work together in newly-formed water management committees.
Islamic Relief began working in Nepal in 2015, in the aftermath of the powerful Ghorka earthquake. Since then, we have launched projects to rebuild communities and to improve access to vital services such as water, sanitation and education in earthquake-affected areas.
Support our transformative development work: Donate now.