Every Ramadan, we distribute food parcels to hundreds of thousands of people across Asia, Africa, the Middle East and Europe. The food parcels provide families with staple items such as flour, bread, rice and oil with which to start and end their fasts, and are a lifeline for many who do not always know where their next meal is coming from.
This year, our Ramadan distribution sees food parcels being distributed in Ethiopia, which is one of the poorest countries in the world. 30 million people are living below the poverty line, and the country is still recovering from the drought of 2017, in which millions lost their livelihoods and were left without a source of food. The humanitarian situation in Ethiopia has been made even worse by ongoing internal conflict.
With your generosity, we are easing the burden for vulnerable families in Ethiopia this Ramadan.  Together, we help to transform people's Ramadan all over the world. We truly show our brothers and sisters across the globe that we are one family.
Struggling to provide for her family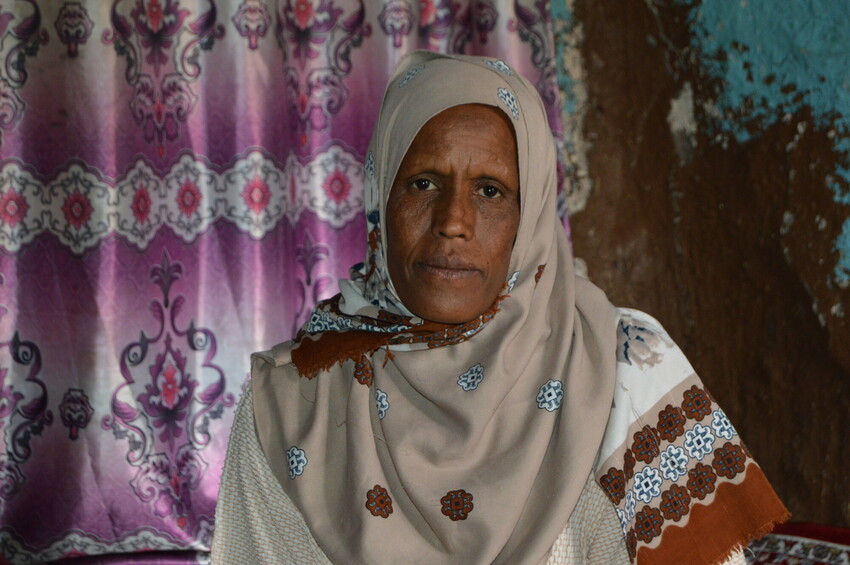 Mother-of-3 Halima, from Ethiopia's capital, Addis Ababa, has been struggling since her husband passed away, leaving her with the sole responsibility of providing for her children.
With little income, the family have been living in very difficult circumstances. Their house has no running water, so they are forced to walk miles every day to the nearest water point.
Halima also struggles with poor health, which makes earning a living difficult for her. However, despite this, she works 3 jobs in order to meet the family's needs. Halima earns just 1,440 Birr (£25) each month through selling freshly baked Ethiopian flatbread and providing laundry services. She is also participating in a government street cleaning and gardening scheme.
The spread of Covid-19 in Ethiopia has had a devastating impact on livelihoods, due to social distancing measures and a worsening financial situation in her community.  However Halima is still determined to do all she can to provide for her children.
"I try to feed my family from the meagre income I earn from baking and selling bread and washing clothes… it is very difficult to survive," she says.
Halima's daughter is now being supported by Islamic Relief's orphan sponsorship programme, which is a huge support for the family, especially as the family were struggling to pay the increasing rent for their home.
However, during school closures imposed to help prevent the spread of Covid-19, Halima faced new challenges.
"These are very tough times. Providing food for my family is challenging, especially when I am not able to go out and work due to illness. Normally, my children are given free school meals, which encouraged them to stay in school and focus on their education. Because of the Covid-19 pandemic, the children do not go to school every day. I struggle to meet their food needs whenever they are off school," Halima explains.
Making Ramadan special for Halima and her family
"Spiritually, Ramadan is a sacred month full of blessings. It is a month of mercy and forgiveness. It is also a month of equality for the rich and the poor.
"All the good things in my life happen to me in this sacred month. For instance, last year my daughter received her support from Islamic Relief in the middle of the fasting period. I love Ramadan more than any other month. It means a great deal to me," says Halima.
During Ramadan, Halima spends her day in a street labour market in the hope of finding some work, which usually involves making dough for samosas, a savoury snack that is particularly popular during the holy month.
Despite making this for others, Halima's family were unable to eat such foods due to the high price of oil and flour. Instead, the family's diet consisted almost entirely of bread.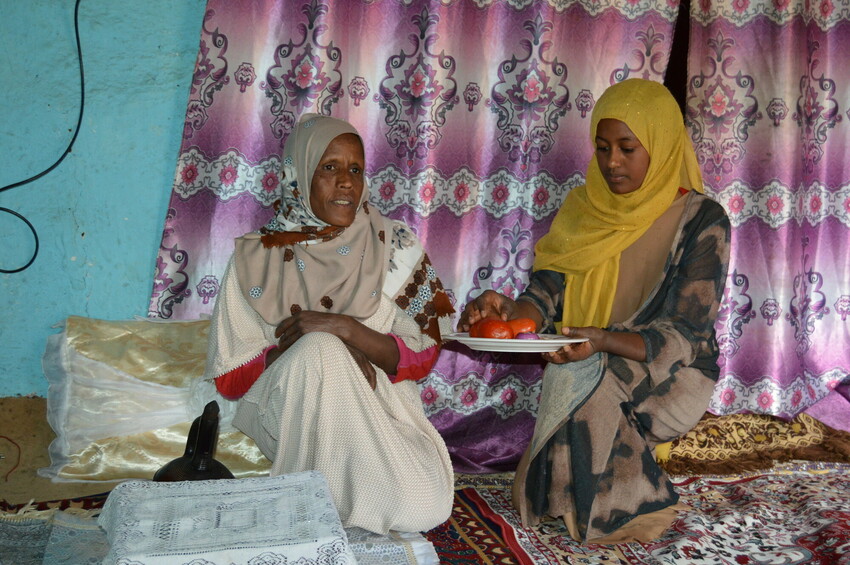 Then, Islamic Relief provided Halima with food baskets during Ramadan, which were received with joy.
"Had it not been for the support of Islamic Relief, it would have been difficult for me to support my family. Thank you for supporting my daughter and my family. May Allah reward you with health and may you long live for your kindness", says Halima.
With your generosity, Islamic Relief will continue to reach those most in need this Ramadan, distributing food safely to some of the world's most vulnerable people. Feel their pain and donate now to allow us to change people's Ramadan for the better. Read more about Ramadan 2021 with Islamic Relief here.