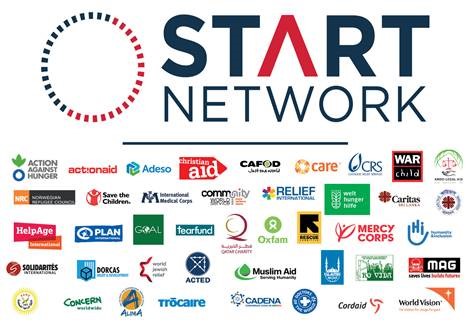 Islamic Relief is a proud member of the Start Network. The Network was founded in 2010 and is made up 42 national and international aid agencies. Our aim is to work with fellow members to deliver aid in a more efficient and effective manner whilst harnessing the cumulative knowledge of the network to make better decisions for those in need.
The network's funding mechanism called the Start Fund provides rapid responses to the small to medium crises which often go under the radar. The Start Fund spent £8.8m responding to the unmet needs of more than two million people across 44 crises in 31 countries.
It is also the only rapid-response funding mechanism which allows members to use forecasting information in anticipation of a crisis. Las year the Start Fund helped crisis-affected communities in 31 countries including Togo, Timor-Leste, Tajikistan, Vanuatu, Albania, Vietnam and Tonga for the first time in our history.
The Start Fund has been running for four years now and it has made some notable achievements:
It took on only average 65 hours from crisis alert to the award of funding, which makes the Start Fund the fastest humanitarian pool fund in the world
The number of crises receiving funding in anticipation of crises increased by 67%
30% of projects delivered cash programming
39% of projects were implemented with at least one local partner.
Islamic Relief is always working towards increasing our capacity and efficacy in projects. We hope to further strengthen our relationship with the fellow members and work together to enhance the quality of work in order to serve some of the neediest people in the world.
Read the Start Fund's Annual Report 2017-2018.