At this blessed time of year, Islamic Relief wishes all its supporters Eid Mubarak.
Eid al-Adha is a joyful occasion for many of us and is a time when we honour the Prophet Ibrahim's willingness to sacrifice his son Ismail in obedience to God.
Many Muslims mark the holy festival by making qurbani, the sacrifice of an animal. The meat is then distributed to those in need. For some, Eid al-Adha is the only time of year when they are able to eat meat.
Thanks to your generosity, last year we provided qurbani meat to over 3 million of the world's poorest people across 34 countries in Asia, Africa and Eastern Europe.
This Eid, we will carry out 145, 000 qurbanis, reaching 2.5 million people across the world.
Bringing joy to Kujtim from Albania
Last year, Kujtim in Albania was among those who we reached with the gift of qurbani last year.
Kujtim works as a welder and struggles to find work to support his young children and wife who has been battling cancer.
I really love my profession, but it is not easy to find a job in the village", says Kujtim.
"It is very difficult for us to buy meat. As the head of the family, I feel very bad about not being able to meet the needs of my family, especially for my sick wife and young children. They desperately need the nutrition from meat and I can't provide this for them.
"Our house is also very old and needs restorations that I cannot afford… there is also some mould that worsens my wife's health."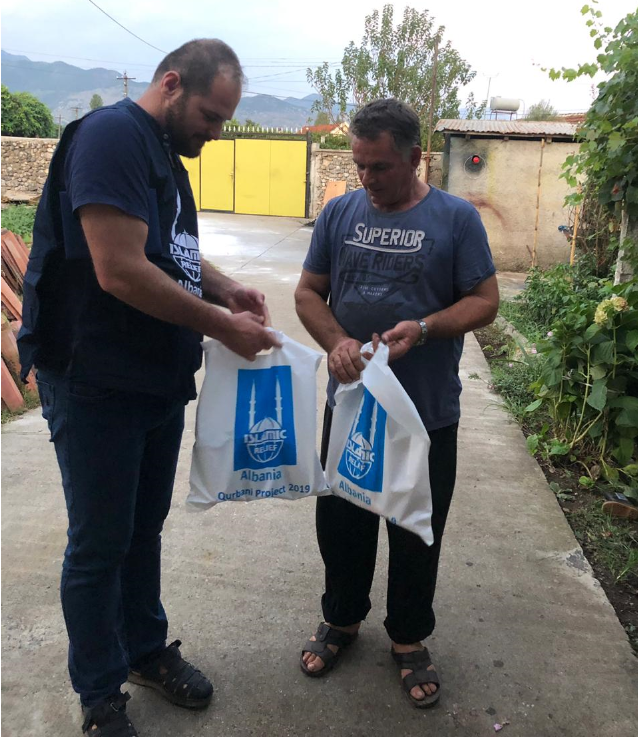 Islamic Relief's gift of qurbani brought hope and joy to Kujtim's family amid their difficult situation.
"Eid-al-Adha is a celebration and a day of joy for the family. Unfortunately, we have not been able to sacrifice an animal but we were able to celebrate with our family members.
"We are grateful for the qurbani meat we received from Islamic Relief. The meat for my family is a real blessing. It means that my sick wife and young children are able to eat well and you can't even imagine the joy and relief that I feel. It isn't just this – the feeling that we are not forgotten brings us joy.
"Words cannot express the thanks I send to Islamic Relief's donors on behalf of myself and my family. We are thankful for your support during these hard times. May Allah reward you all", says Kujtim.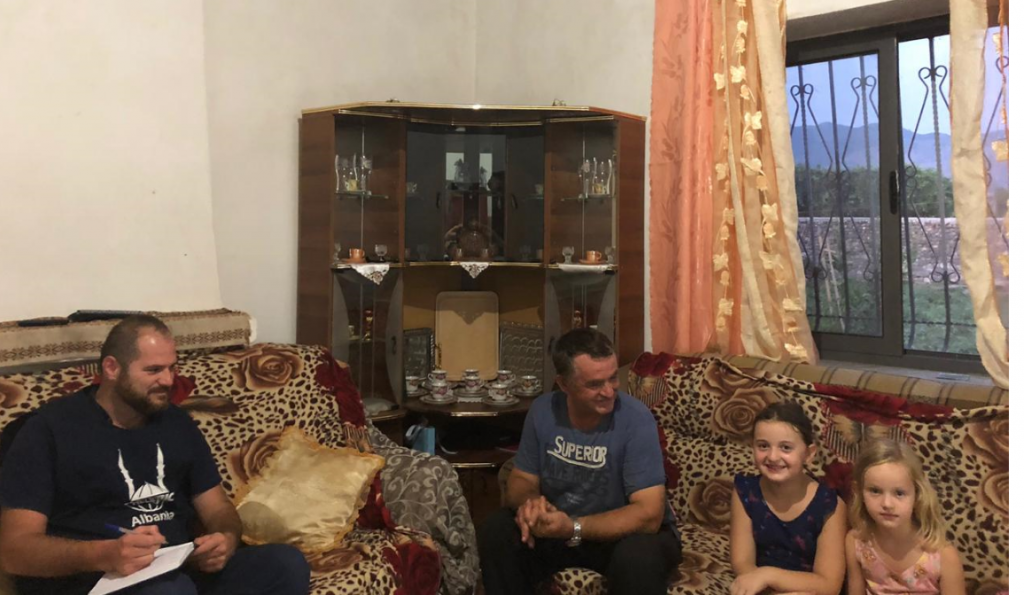 Vulnerable people still need your help
Islamic Relief works tirelessly to help people affected by some of the world's worst humanitarian crises. We know all too well that the challenges they face are ever-present, so they remain in our thoughts and prayers. With your support, we can continue to ease their suffering this Eid and throughout the year.
Eid Mubarak!
Please consider making a regular donation so we can support people in need all year round: Donate now.