It's been two months since Beirut was devastated by mass explosions at a port which sent blast waves through the city, causing severe destruction and taking the lives of over 180 people. Over 6,500 people are estimated to have been injured in the blast and at least a dozen people remain missing.
As Lebanon imports nearly 85% of its food, the severe damage to the port, in addition to the devaluation of the Lebanese pound, has pushed food prices beyond the reach of many vulnerable families, and prompted fears of a looming food crisis.
Many people are now also struggling to provide for their families as over 70,000 workers are thought to have lost their livelihoods as a result of the blast, impacting the income of over 12,000 households.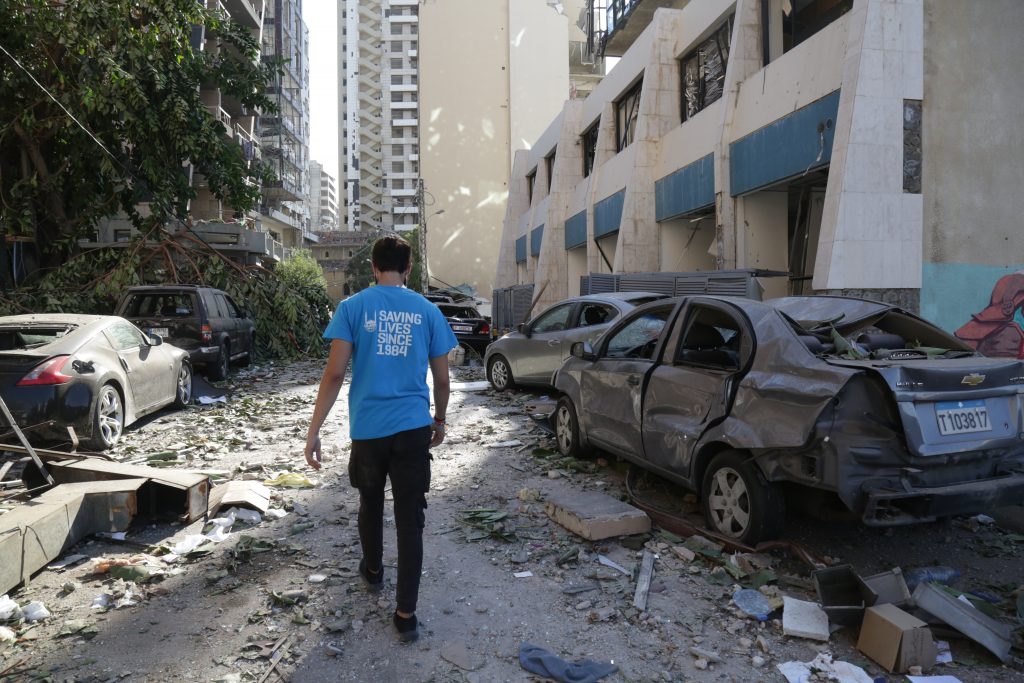 Alongside the devastating impact of the explosion, Covid-19 cases in Lebanon have drastically increased over the past few weeks. Over 43,000 people have now tested positive for the virus, and nearly 400 have died.  Cases drastically increased following the explosion, due to overcrowded hospitals, increased numbers of funerals and crowding as people search through the rubble.
This has led to authorities imposing local lockdowns in large areas of the country. To make matters worse, intensive care units are almost at capacity with Covid-19 patients, and there are fears that soon they will be unable to cope.
We're helping families get back on their feet
Islamic Relief are on the ground in Beirut and offering support to those whose lives have been shattered by this disaster.
So far we have provided food parcels containing essential items such as rice, lentils and flour to almost 24, 000 people.
We're also distributing hygiene kits, including personal protective equipment (PPE) to thousands of families in order to combat the spread of coronavirus, as well as distributing food to hospitals.
Our teams have also been working hard to remove the vast amounts of rubble caused by the explosion and helping to restore the streets of Beirut.
Islamic Relief plan a long-term response to help those affected by the devastating events of 4 August, which will reach around 34,000 people. This will involve continuing immediate food, housing and livelihood support to those directly affected by the explosion, as well as establishing a recovery response to help rebuild lives, particularly for those who have already been affected by the pre-existing economic crisis in Lebanon.
We urgently need your support to help the people of Lebanon: Please donate now