Dedicated Islamic Relief volunteers in seven countries are taking part in Charity Week 2019, five days of collective action to improve the lives of vulnerable children.
Through the annual initiative, volunteers will come together to promote unity and fundraise for much-needed programmes supporting orphaned and vulnerable children.
"This year's Charity Week theme is 'superheroes', which is a fitting description for our dedicated volunteers, of whom we are incredibly proud," says Islamic Relief's CEO Naser Haghamed. "Our lifesaving and life-changing programmes would not be possible without them.
"The money they raise will support our vital work to improve the lives of some of the world's most vulnerable children, through healthcare, education, emergency relief and more.
"Understanding that bringing about real change needs collective and united action, they will also celebrate the real life heroes: the people who strive daily to survive, and to overcome poverty, injustice and division."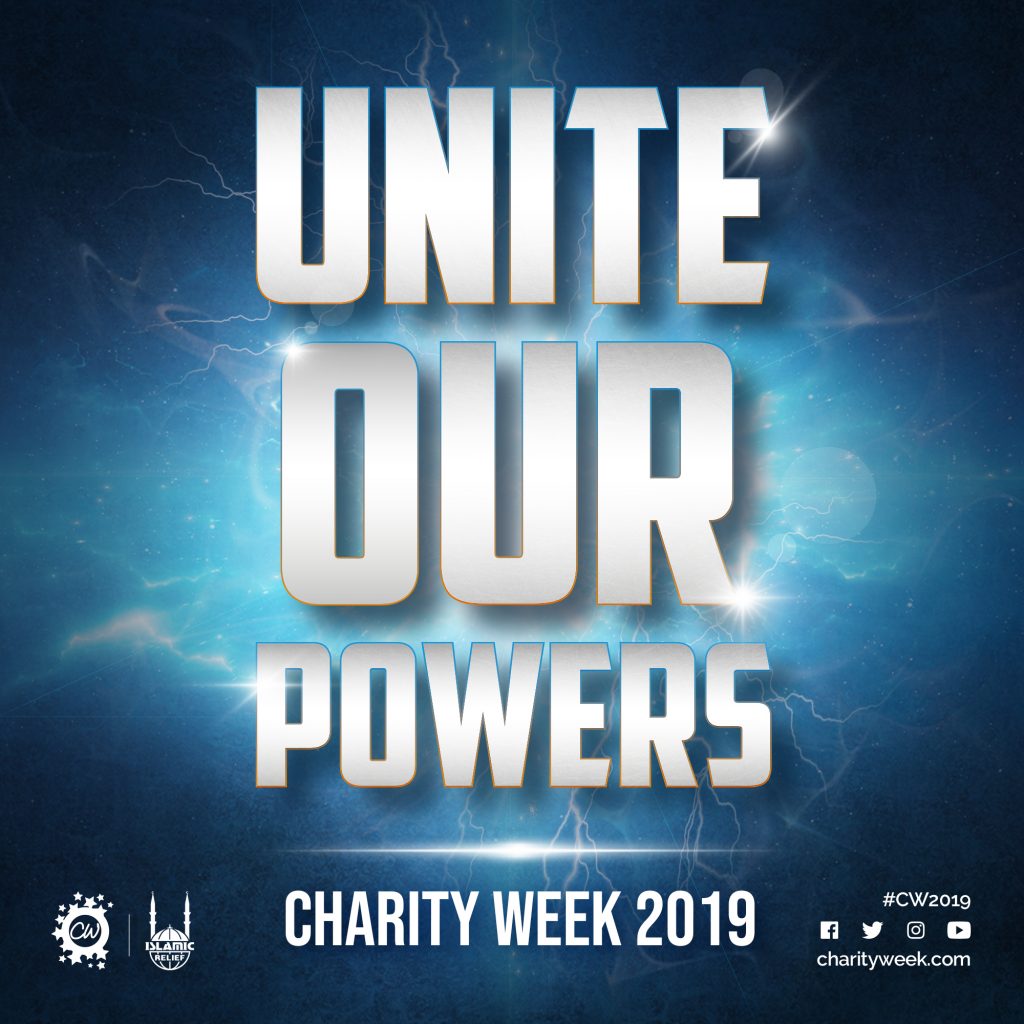 A global vision for collective action
Set up 16 years ago by volunteers in London with a vision for collective action, Charity Week has grown into a global annual initiative. It now sees volunteers rallying to the cause in the UK, Canada, Qatar, Germany, the USA, Australia and South Africa – with some countries having held their fundraising events earlier this month and others taking part in November.
Last year 122 student societies and 373 volunteers got involved, with fundraising activities as diverse as our volunteers – from mountain climbing, bake sales, football tournaments and even bungee jumping.
They raised a record-breaking £1.3 million to support Islamic Relief's humanitarian work. Funds supported projects including:
our child friendly villages in Mali, where we improved school buildings, funded a maternity centre, and enabled widowed women and older orphans to earn a living
helping children off the streets in Pakistan, by giving them vocational training and counselling
funding malnutrition centres in conflict-torn Yemen and emergency relief items for children affected by natural disasters in Indonesia.
With your support this year, we can reach even more children. Join us as we #UniteOurPowers for Charity Week 2019.
Find events and fundraising ideas on the Charity Week website and use #CW2019 to share what you're doing to change the lives of vulnerable children this Charity Week.