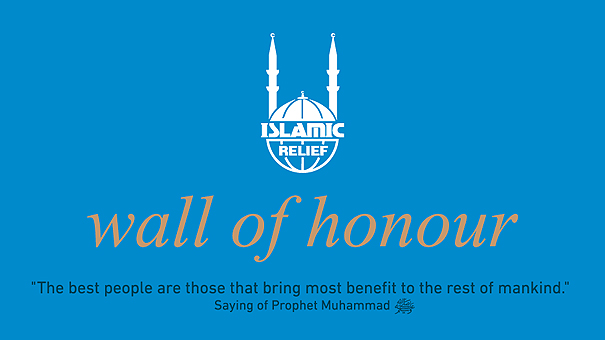 Delivering humanitarian assistance can mean working in difficult, hostile, and unpredictable conditions.
On World Humanitarian Day (August 19) we are remembering our colleagues who lost their lives in tragic circumstances.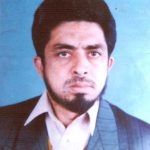 Zulfikar Ali was 40 when he was killed in Pakistan in early January 2003. Working in the Neelum valley in Azad Kashmir at the time, he was fatally injured when the car he was in was caught up in conflict.
Zulfikar had been working for Islamic Relief for the previous 18 months carrying out humanitarian work in the area, which had experienced ongoing conflict for the previous five years. He helped Islamic Relief distribute first-aid kits and stretchers to the area, as well as offer first-aid training.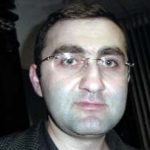 A year later, four members of Islamic Relief staff died in a car accident in Chechnya. They were travelling to visit a bereaved colleague in the Russian Republic of Kabardino-Balkaria when the car swerved into the path of an oncoming truck.
Driving the car was Murat Lukiyaev, 32, who worked as area coordinator for the Russia office for four years. He set up warehouses and distribution channels to bring aid to Chechen refugees in Ingushetia, one of Russia's poorest regions. He was survived by his wife and his four-month-old son.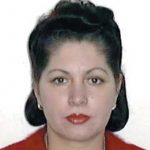 When Julietta Gourfova, 40, began working for Islamic Relief, it was in a warehouse packing food parcels for refugees. She later moved to the country office in Nalchik. She was survived by her husband and two sons.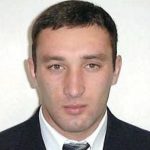 Albert Shomakhov was just 24. He worked as a security officer for Islamic Relief and was well-regarded, appreciated for his strength and resilience after losing both his mother and fiancée two years previously. He was survived by his father.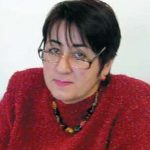 Rimma Taova had only recently begun working for Islamic Relief. She was a personnel officer. Aged 48 when she died, she had two daughters, the youngest of whom was 13.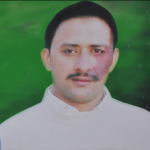 Tauseef Ahmed Abbasi died in 2010. He was working in Neelum Valley in Pakistan responding to an emergency. A warehouse building collapsed and he was caught in the rubble. He worked for Islamic Relief for around two years. He was dedicated and committed to his job. He was 32 years old when he died, and was survived by his wife, one son and two daughters.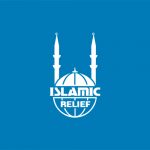 Ahmad Mohamed Noor died on 9 May 2012. He was leaving a mosque in the village of Mursil in Baidoa, in central Somalia, after evening prayers when he was shot. He was a project coordinator for Islamic Relief.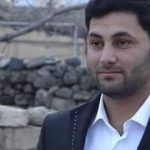 Nebras Elhelow died on 21 August 2015. He died as a result of his injures from an air strike. He was forced to abandon his studies and became a volunteer to help those in need. He risked his life every day to deliver aid to those in need. He took care of hundreds of orphans and displaced families.
He worked night shifts for local construction projects and bakeries so that he could continue to serve as a volunteer during the day. He leaves behind his wife.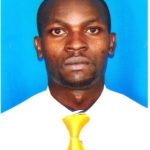 Evans Araka Moruri was killed in an armed attack on the residential compound in which he was living with colleagues in October 2016.
Evans joined Islamic Relief Kenya in February 2015 as the Micro Credit Officer and was promoted to oversee our microfinance programme in Mandera.
Evans took care of his parents and paid for his younger brother's university fees. He leaves behind his children Levin Openda, Earnest Moruri, Chelsea Binyanya, Joy Mari and Favour Oniango.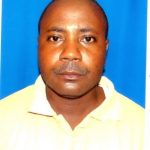 Levis Mwalimu was killed in an armed attack on the residential compound in which he was living with colleagues in October 2016.
Levis joined Islamic Relief Kenya in November 2015 as the DRR/Livelihoods Officer in Mandera. His contributions included successfully implementing the UKAID Match Fund, USAID Agro Solar irrigation Project.
He leaves behind his loving wife Mrs Mary Thomas Chengo and a young son Erick Mrima Levis.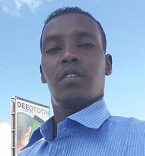 An experienced driver, Ahmed Abdulle Ibrahim Adawe brought his skills to Islamic Relief Somalia in 2017. Little over a year later, he took some time off to spend with his new wife. During the first days of his honeymoon in Mogadishu, Ahmed was killed in the indiscriminate gunfire that followed an explosion targeting a military convoy.
Ahmed's colleagues remember him as a kind, good, and religious man who did his job well. He is survived by his wife and two daughters.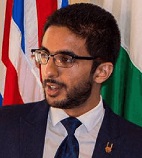 Owess Munir began working with Islamic Relief as a 16-year old volunteer, and supported many fundraising activities. In 2016 he became a member of staff, taking on the role of Community Fundraising and Volunteer Officer. Working tirelessly to set up volunteer networks across Wales and south England, he also visited Jordan to support our work with Syrian refugees.
Owess lost his life in a car accident in Manchester in September 2018 on the way back from a fundraising event. He was just 23-years old. He is fondly remembered by colleagues as a popular, positive, and infectious personality who always went the extra mile and made volunteers feel inspired, supported and loved.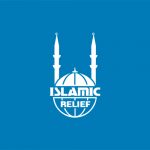 Attau Rehman was a dedicated Admin and Finance Assistant working for Islamic Relief in our field office in Bamyan, Afghanistan.
In October 2018, Attau and his cousin were killed by a car bomb in Nangrahr, in a suspected targeted attack.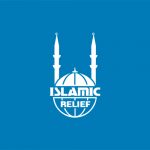 Hamdi Abo Abdullah Al-ahmadi worked for Islamic Relief in Yemen. In 2019, Hamdi was out delivering aid. He stopped at a garage in Hodeida. As he changed a tyre on his vehicle, he was hit and killed by a stray bullet.
He is fondly remembered by colleagues for his work supporting lifesaving humanitarian efforts in a country gripped by conflict.
Sarfraz Rathore was 41 when he was killed in a tragic vehicle accident on his way back from work in Pakistan.
Sarfraz had been working for Islamic Relief for 8 years, where he worked in various positions, most recently as an Assistant Childcare Officer in Azad Jammu and Kashmir (AJK). Sarfraz was extremely dedicated to helping others and aside from flourishing in his role with Islamic Relief, he would spend his free time volunteering to help local vulnerable  communities. He is survived by his wife and three young children.