As temperatures drop and the dark winter nights set in, we're digging out our winter woollies, turning on the heating and keeping cosy at home. Our Winter Appeal 2020 focusses on those who don't have the luxury of heating or hot water.
For the 736 million people living in poverty worldwide, there's no central heating, no thick blankets and no cosy home to settle into as temperatures start to fall.
For these people, winter simply means an ever greater struggle for survival. A struggle to feed themselves, to keep warm and to keep safe.
However there is hope.
By donating to Islamic Relief's winter appeal 2020, you can provide critical care for men, women and children in need across the globe. You can save lives.
Islamic Relief's Winter Appeal: Saving lives this winter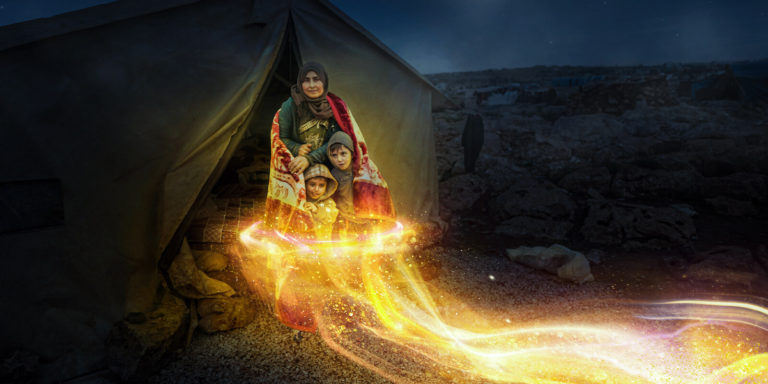 This winter, we'll be using the appeal money to distribute critical aid to some of the world's most vulnerable people in 17 countries across the globe.
From Syria and Yemen, to Pakistan, Myanmar, Afghanistan and Bangladesh, we're providing winter essentials to help save lives this winter.
Your donations will help provide critical winter supplies including: winter clothes, firewood, fuel, mattresses, blankets , food, stoves and electric heaters to help keep around 350,000 people safe and warm this winter.
Help keep a refugee family in Lebanon warm. Help protect a widow and her children in Gaza, and rural communities in Pakistan brave the winter.
Donate  to our Winter Appeal 2020 and help save lives.