From Syria to the Philippines, and Bosnia to Mali, Islamic Relief workers share their inspiring stories from the field.
Every day our staff around the world go the extra mile in incredibly difficult circumstances, to deliver support where it's most needed.
To mark World Humanitarian Day, we are celebrating the work of our #humanitarianheroes by sharing their inspiring stories and memories to give you a glimpse of the challenges they face day in, day out.
We're proud to work with:
Mohammed, an economics graduate who took up charity work when he became trapped in Syria,
Zina, a social worker in the Russian Federation who faced daily explosions while visiting orphans,
Semir, who recalls a heart breaking moment caused by desperate hunger in Bosnia,
Edgar in the Philippines, whose calm outlook persevered when he was threatened with a machete,
Sambou, who goes the extra mile to reach orphans in Mali, and
Bodour, who climbs through rubble to reach conflict-hit communities in Gaza.
Click on the pictures below to read their stories.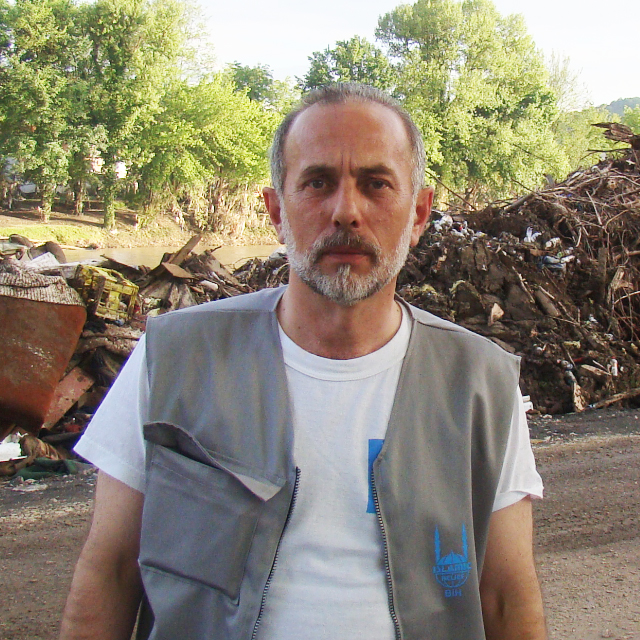 These are just a small sample of voices from the field.
In Iraq, Omar Mustafa, our photographer and media logistics officer, says: "We were distributing food parcels in temperatures so hot my camera stopped working. It made us realise that people have to live in those conditions permanently."
Khun, a Christian who is working as Islamic Relief's programme coordinator in Myanmar, says: "For me, working in a conflict-sensitive area, the risk is always high. However, we are serving all those who need us, without discrimination, providing humanitarian assistance to Buddhists, Christians, Muslims, Hindus and all people from different parts of Myanmar based only on their needs."
In Lebanon, Yasser Zaaroura and Mohamad Maarouf, who work in the field, say: "We acted within our available capacity to relieve hardship and suffering."
In Niger, Moustapha Mamane Rabiou, who delivers water, sanitation and hygiene projects, says: "Perilous roads, torrential rain, blazing sun, dangerous reptiles, dusty winds… none of these weaken our commitment to saving lives, providing relief and contributing to the development of the communities we work in."
Amet Al-Salam Faraj, working in Islamic Relief's crisis programme in Yemen, says:  "We haven't had electricity for the past week. We can't communicate with other staff on the phone or even by email. We are very scared when we travel to work, and because of all this the humanitarian work that we are able to do may be reduced."
In the West Bank of the Occupied Palestinian Territories, Abdelrahim Shawahneh says: "I feel honoured when I manage to help people in need to access to their rights. When I can help children smile and mothers make dua [pray]."
In Sri Lanka, project officer Abdul Azeez Allama Rajee, says: "I work in poverty alleviation for self-satisfaction. The smiles I see on people's faces after they've received support is more than enough for me. I can dedicate myself to those smiles."
In Kenya, child welfare coordinator Abdirashid, says: "This the most rewarding part of my job, and it still inspires me, all these years later. When you see progress being made, no matter how small, it's encouraging and especially so to a child. '' 
See pictures of our staff in action here.