This year, the world has witnessed healthcare and other key workers put their own safety on the line in a bid to protect others in the face of Covid-19.
These acts of sheer humanity, personal sacrifice and bravery are displayed by our staff on the ground every day as they provide humanitarian support to those affected by conflict, natural disasters and poverty.
As people across the globe mark World Humanitarian Day today, we're using this opportunity to celebrate the heroes who have been on the ground and supporting those affected by Covid-19, as well as doing everything they can to help combat the spread of the virus.
Many of our staff were already working in challenging situations to help people caught up in humanitarian crises around the world. Now Covid-19 threatens to worsen the suffering, our staff have once more stepped forward, putting themselves at risk and being away from their loved ones while on the frontline during the global health crisis.
Let's hear from some of our heroes
Ahmed, Islamic Relief Syria
"Islamic Relief is one of the few international aid organisations still delivering vital humanitarian aid in northwest Syria. We're determined to keep going in the face of this global pandemic, while doing all we can to protect the vulnerable communities we serve.
"Coronavirus is having a huge impact on my personal life, as while I work here in Syria my family lives in a neighbouring country. This means I can no longer go to my family. I long to see them again and just pray to God that they remain safe from this disease. In the meantime, I remember that the vulnerable people I am helping here in Syria are also like a family to me".
Mohamed Abduwaheed, Islamic Relief Kenya
"I have been on the frontline ensuring the timely delivery of support to communities affected by the Covid-19 pandemic. This process involves the procurement and distribution of essential goods and services to vulnerable families. I am at high risk of getting infected and I live in fear, uncertain of my health status.
"Back home, I have young children and elderly parents and I also am afraid of passing the virus to them. They are afraid of me too… I no longer have the privilege of greeting my children with a hug when I arrive home from work".
Shakeel, Islamic Relief Pakistan
"Being prominent humanitarian actors in Pakistan, Islamic Relief put in place a Covid-19 response strategy within the first week of the pandemic being declared.
"We avoid crowds and gatherings by extending support to families through cash grants and branchless banking, which means that I am on my phone or laptop almost round the clock. Covid-19 not only forced us to change and adopt our working patterns, but it has also affected our personal life. Nevertheless, I am happy to serve those who are in need".
Muhammad, Islamic Relief Palestine
"Islamic Relief Palestine always rushes to respond to crises and disasters especially in times of wars and emergencies. I have been working to help prevent the outbreak of Covid-19, such as providing the Gaza Strip with hygiene items. One of our projects involved sterilising and thoroughly cleaning a school in Gaza City. I feel comfortable and at peace knowing that students are in a safe and clean environment – the project was a real source of happiness for me".
We need your help to continue serving humanity
This World Humanitarian Day is a time to remember and honour the humanitarian workers who risk their lives across the world every day in order to provide aid to others.
They work in some of the most dangerous conditions, such as in the midst of conflict and disease.
There are still millions of vulnerable people around the world who face economic barriers to healthcare or live in areas with inadequate medical facilities. The risk of serious illness or death from disease is even higher for them.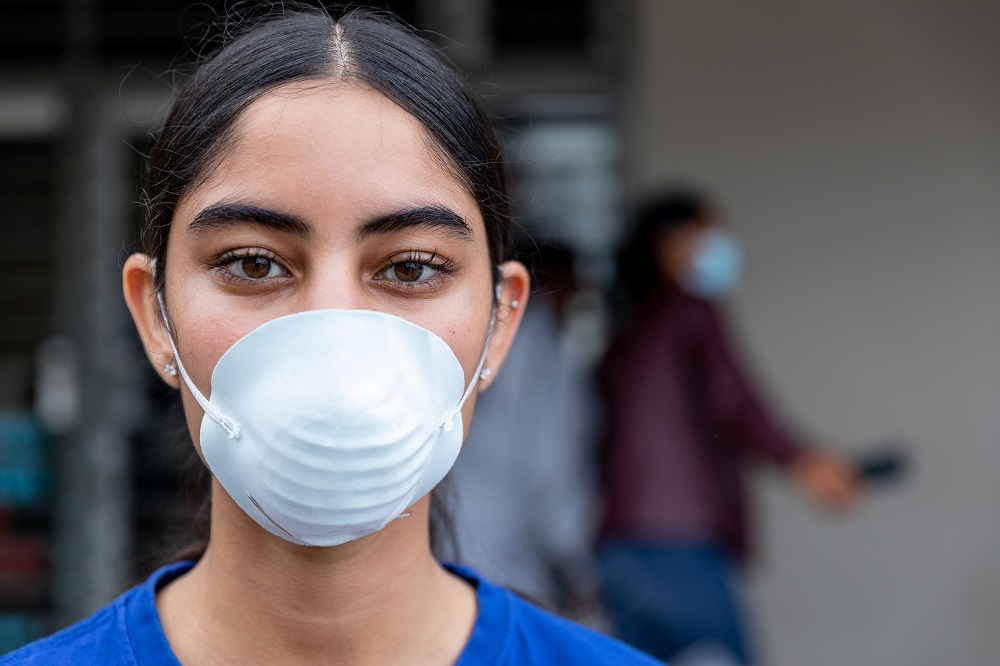 Islamic Relief is continuing to provide support to vulnerable people all over the world and in the coming months we will continue to be do all we can to limit the impact of Covid-19 through our health and hygiene programmes. We're also doing all we can to keep our staff safe and protect them from exposure to the virus.
We urgently need your help to continue this vital work: please donate to our Coronavirus Appeal.