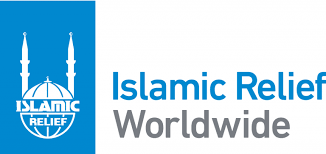 Today is the International Day of Zero Tolerance for Female Genital Mutilation (FGM/C).
FGM/C is practiced in many parts of the world and affects millions of women and girls.
FGM/C is a cultural norm that is practiced in many societies, it is often driven by a mixture of culture, tradition, social pressure and religion.
The immediate and long-term health risks from FGM/C are vast in number and can last a lifetime. The psychological damage can be immense.
It is often the case that many young girls who are affected by the practice are unable to seek psychological support. In Ethiopia, we provided psychosocial support to women and girls in 16 villages. 1,200 people benefited from psychosocial support activities which included recreational activities, social networking opportunities, and information sharing sessions. These sessions also helped raise community awareness of issues relating to FGM/C and other harmful practices.
Islamic Relief offers holistic and inclusive solutions which engage men and women in the debate on harmful practices. Faith actors and deeper religious understanding can provide a powerful counter-narrative to local customs and help ensure that vulnerable people have a respected framework they can turn to for prevention and protection.  We engage with local communities, educate populations, mobilise local scholars and influential people to help alleviate communities suffering from this practice.
Since 1984, Islamic Relief has been working to eradicate poverty and human suffering. It is a God-given right that all human beings should be allowed to live healthy and fulfilling lives free from violence and harm.
It is a distressing fact that millions of girls and women are not safe and free from the harms of FGM/C. The loss of a single life and causing suffering is against the values to which we adhere. Forcing FGM/C onto women and girls is never acceptable.
Islamic Relief's approach has always been to ensure justice for all and to help make the world become a place where every woman and girl is safe from harm.
We are working, through our extensive campaigning on gender justice, to end the harmful practice of FGM/C.
Help protect women and girls. Your donation could save lives.
Donate